Taking children on a family safari to Kenya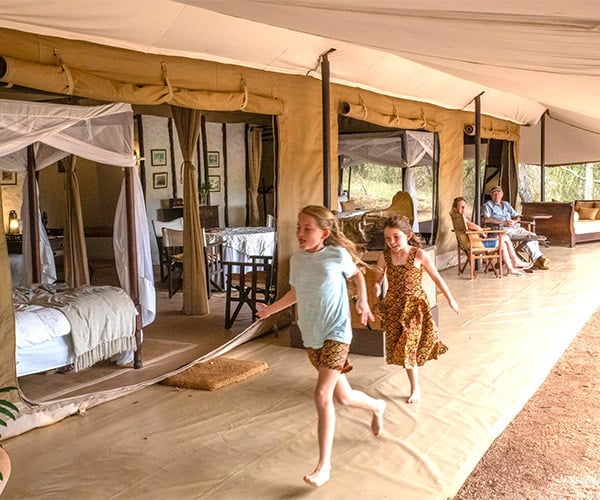 A family safari holiday offers an ideal balance of immersive activities, opportunities for bonding experiences, and, of course, plenty of relaxation time for the grown-ups.
When planning your next family getaway, a safari in Kenya should not be overlooked just because you are worried about how it will work with taking your children along for the experience. In fact, we believe that a family safari should be one of your top choices as it will often turn into one of the most memorable holidays that you will all be reminiscing about for years to come.
While safaris may have been a more adult-orientated experience in the past, this has changed over the years and many lodges now offer family-friendly accommodation options, as we as tailored packages and activities that have been specifically designed with children and families in mind.
Your bush home away from home
When it comes to travelling with children, there is a need for a little more space and privacy in the accommodation department. Private bush villas and homesteads offer intimate and exclusive spaces where families can spread out and get comfortable, and truly feel as if they are staying in a home away from home. The only difference is that this home is surrounded by the beauty of the bush and delivers a certain kind of magic that children cannot help but get excited by.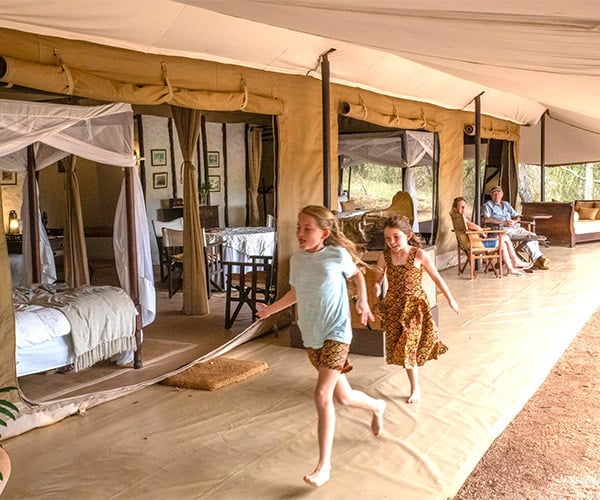 At establishments that are set up for providing fantastic family safaris, there is often the option of having a private chef, making use of private vehicles, as well as your own personal guide. You won't need to share your experiences and memories with anyone else if you don't wish to and can focus on spending quality time as a family and making lifelong memories together.
A classroom that all children love
One of the biggest benefits of a family safari holiday is that you don't have to oversee the planning and organising of activities to keep the little ones entertained – the lodges do this for you!
It is often said that the wilderness is the best classroom, and when it comes to captivating young minds with adventures and lessons in the bush, the Maasai are second to none. As naturally charismatic teachers, the Maasai never fail to amaze both children and adults alike with their expansive knowledge.
Children can look forward to hands-on and engaging activities that inspire, enthral, and educate them. These are not your average holiday club arts and crafts, but rather experiences that provide purposeful and long-lasting impacts on the children.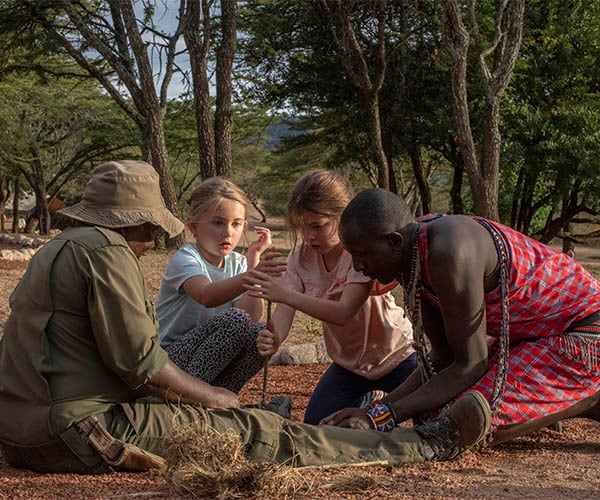 From learning how to make a bow and arrow and lighting a fire 'bush-style', to informative nature walks where you are taught to forage and identify various flora and fauna; lessons in conservation and Kenyan culture; to identifying constellations in the starry African night sky; and so much more. There are endless opportunities for life-enriching adventures.
These first-hand experiences have the power and potential to instil a deep respect for the wild and a sense of responsibility to protect our planet. If your child was not a budding conservationist on arrival, chances are they will be by the time they leave.
Engaging experiences for all ages
In addition to the activities that are specifically created with children in mind, there are numerous examples of experiences that can be enjoyed by the whole family, from grandparents to grandchildren and everyone in between.
Guided game drives and bush walks provide the opportunity for families to discover the beauty of the untamed African wilderness together and witness exciting sightings of the wildlife that inhabits the area. Even mealtimes are made extra special when on safari with things like bush picnics and alfresco dinners under the stars.
---
IMPORTANT NOTICE:
If you are reading this article anywhere other than on A Luxury Travel Blog, then the chances are that this content has been stolen without permission.
Please make a note of the web address above and contact A Luxury Travel Blog to advise them of this issue.
Thank you for your help in combatting content theft.
---
In between activities, the privacy and space provided by the family-friendly accommodation options provide the perfect place to relax, read a book, nap, or cool off in the pool.
Lodges help with logistics
As with planning any holiday getaway, there are particular logistics involved with taking children on a safari to Kenya. However, it's no more complicated than any other destination, and the lodges are fully equipped in assisting you to sort these out.
With experience in hosting families of all sizes and ages, from all different corners of the earth, there is nothing you can throw at a well-trained safari lodge team that cannot be handled. Any concerns or questions are dealt with, and you can rest assured that you will be fully taken care of even before your arrival at camp. Making the planning and booking process as seamless as possible is a well-practised art at establishments that are used to hosting families.
There's no doubt about it, if you're looking for the trip of a lifetime, a family safari to Kenya will provide tenfold.
Calvin Cottar is Director and Owner at Cottar's 1920s Safaris. Cottar's 1920s Safaris is an award-winning luxury 1920s safari camp and private bush villa located in the famous 'seventh' natural wonder of the world, the Maasai Mara in Kenya, and owned and managed by the oldest established and continuing safari family in Africa.
If you would like to be a guest blogger on A Luxury Travel Blog in order to raise your profile, please contact us.